Dreams lead to amazing things. I don't mean the dreams you have at night; I mean the dreams where you believe you can do something incredible. As children we find them all the time and have an unwavering belief in them, yet when we become adults, we stop dreaming. I believe that if you can find the space to dream again you will have a profound impact on the people around you and the world at large.
My dream is that everyone, no matter their backgrounds, can follow their dreams and thrive. Therefore, as a business, our purpose is "Make Space to Dream". Helping our people, our clients and the wider world find the space they need to dream and thrive.
N
urturing Aspirations
As a child, I was incredibly shy. I was terrified of doing new things and meeting new people. I remember feeling scared every day in the playground. However, I was fortunate to have a family who offered me support, believed in me and gave me space to develop at my own pace. This allowed me to be full of dreams and aspirations to do big things that would have a meaningful impact.
However, due to my Dyslexia, I didn't fit the traditional model at school. Like so many dyslexics, I was frustrated and I couldn't bring my ideas to life.
Then one day my dad borrowed a computer from work and something miraculous happened. Suddenly code, language structured around logic, made sense, where writing never had. I discovered I could bring my dreams to life through the power of creative technology. I could use this power to make a difference and help others. Firstly, at the age of 18, I created a website for the Suffolk Dyslexia Association to help them promote the amazing work they do. I then launched Being Dyslexic, a website that became the largest online community of Dyslexics and has evolved into The Dyslexia Shop, a business run by my family.
Purposeful Commitment and Impact
Make Space to Dream. It's both a description of what we do and a principle to apply every day. It's our guiding purpose, but also designed to inspire action. Ultimately, it reflects our ambition to make space for people to find their dreams, and to help them achieve those dreams.
For our team, we believe that they deserve a positive work-life balance and to be treated with kindness. Not only providing them with the space to follow their personal aspirations but also creating an inspiring and supportive working environment, that enables them to pursue their professional dreams.
For our clients, we assist them in overcoming challenges, achieving their aspirations, and thriving as organisations and individuals. By partnering with us, they gain the inspiration, confidence, and space to explore their professional dreams and more.
Beyond our team and clients lies the impact digital experiences can have on people. We believe that every experience can create a positive impact on the end user. We strive to do this by reducing frustrations, making interactions enjoyable, and sometimes slowing things down to help make better decisions. Ultimately through putting the user first, we create an experience which has a positive impact on them and provides the space to do the things that really matter to them. Thus, offering them more space to dream.
How can you start to 'Make Space to Dream'?
How can you make "space"? It's not just about making "time". It involves making space as an individual, as a company for the team, and as a company for clients and therefore the world at large.
Creating personal space
Everyone's approach will be unique and is likely to change over time. However, I will share how I approach it, and hopefully, something will be helpful to you. For me, it all starts with a focus on personal growth and getting out of my comfort zone, often.
My daily ritual includes an hour or so at the start of every day when I energize via exercise, reflect by journaling, and learn by reading. The principles come from 'The 5 am Club' and getting your head into a great space at the start of the day. Alongside this ritual, I find taking the time to meet with new people, changing my environment and proactively helping others creates great stimulation and provides me with new perspectives and ideas. And finally, I really try to lean into my fears, as this is where I find the greatest opportunities and inspiration can be found. For me it's been challenging myself to talk to complete strangers, put myself out there and talk in public and confront my fear of heights with a tandem skydive.
While it may sound like all these things are reducing the space you have, space isn't just about time. Space is about finding the right balance for you, creating mental capacity, and positivity, and feeding your imagination, and this is exactly what you need to find and follow your dreams.
Creating space for the team
We've been on a journey over the years, striving to be the best we can be for our people. We know that happy people will mean we do our best work, providing the best service and impact for our clients and beyond. A positive healthy team is the best catalyst for us and them to 'Make Space to Dream'.
When we started the company, we wanted to create a healthy work life balance for everyone in the business. We felt it was important that people worked sensible hours and achieved a more balanced life. In turn we knew we'd get the best out of people when they were at work. Subject to the odd emergency, you won't find anyone in the office beyond working hours. Over the years we've also tried to go further for our people. We've introduced a Wellbeing Programme which aims to provide pro-active mental and physical support for everyone. We've run a series of workshops around topics such as resilience, avoiding burn-out and personal growth. Finally, we work hard to create a strong and positive culture and team spirit. An annual team trip, a summer party with family welcome, Feast Friday lunches, a pool league, run club, board games nights and Monday night football are just some of the things we do. However, more importantly, we maintain a culture that encourages thinking and generating ideas. Growth and learning new things.
By creating a culture like this, not only do we create the space for dreams to be born, but we also believe we stand a much better chance of realizing them together.
Creating space for clients
We always strive to create a strong relationship with trust at its core.
We start by Designing an Alliance. Listening, understanding, creating trust, challenging, defining clear ways of working, and being kind. By setting up a clear and shared basis for the relationship we create more space for everyone. Once our alliance is in place, we apply our White Space Listening TM methodology. We take our clients out of their own echo chambers and seek to find hidden insights and ideas through an innovative and people-first approach. This stimulates new opportunities and possibilities, creating dreams which we can then bring to life through captivating digital experiences. Finally, we take time to connect professionally and personally with our clients on a regular basis. Asking questions. Listening deeply. Understanding their perspectives, pressures and points of view. This is obvious however so often overlooked or deprioritised.
In essence, we are seeking to create space for our clients and ourselves at every opportunity in the relationship inspiring new thinking, problem-solving, and creating dreams.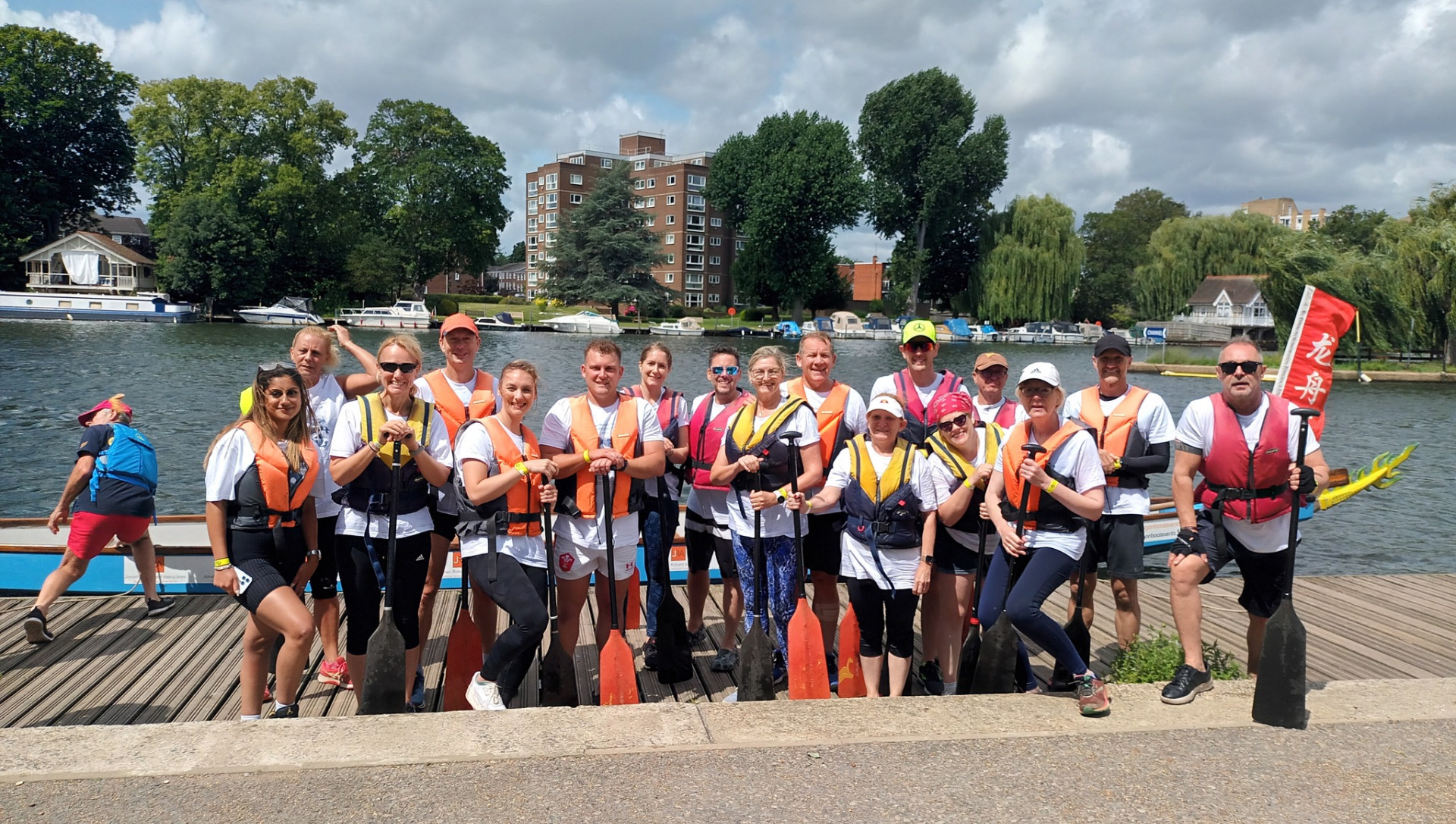 The outcome is better for everyone
On a personal level, I don't think there is anything more rewarding than finding the space to dream. And then following those dreams. It leads to greater happiness, gives a sense of achievement and provides the energy to do more amazing things.
In a professional context, you will achieve more. You'll have a more positive impact within your company and on your colleagues. Almost every successful organisation started as a dream. A dream to have a positive impact on people by solving their problems or providing them with something new and beneficial. And companies that thrive stay true to that dream, and create new, even bigger dreams along the way. You will be helping your company to achieve its dreams and helping to create new ones.
If you are working with 7DOTS, the outcome will be that together, through our purpose and yours, as individuals and as businesses, we will be achieving so much more together.
But the outcome of this is so much bigger than the growth of a business and the individuals in it. Collectively we will positively impact more people in the world. We will be creating a world of people who have more space to dream. They will dare to dream bigger, and they will dare to follow those dreams, to do something amazing. A world full of people who are thriving, in a way that benefits others and the planet.
If this is a world you would like to be a part of, I'd love to hear from you... And whatever you do, please don't stop dreaming.
Share this article