The Rugby Players Association
The Rugby Players Association is the representative body and collective voice of professional rugby players in England. They represent more than 800 male and female current rugby players, and more than 400 former players.
The brief
The relationship between The RPA and the players they represent is central to what the organisation stands for. So it was vital that any digital experience enhanced this very human relationship rather than impeded it.
Following a rebrand, The RPA wanted to launch both a new website to attract new members, and a members' experience platform which would move some of the offline engagement into a digital experience for members.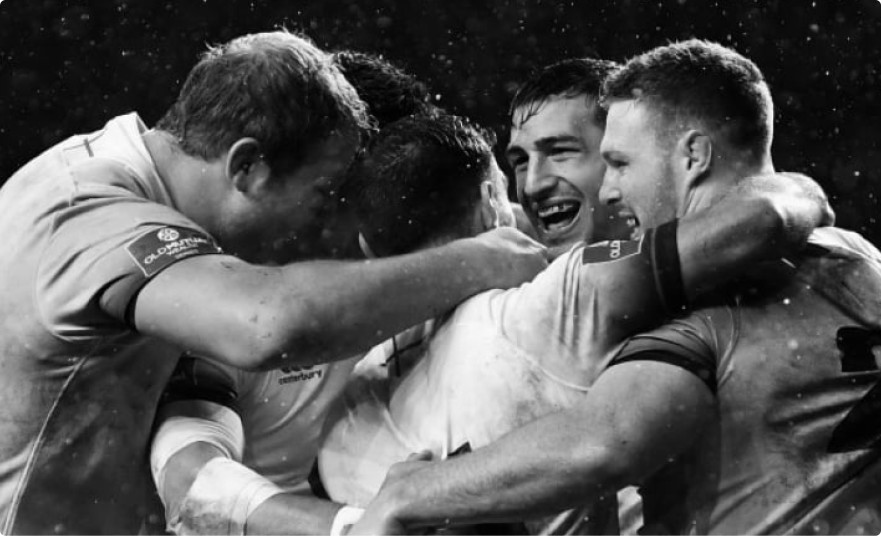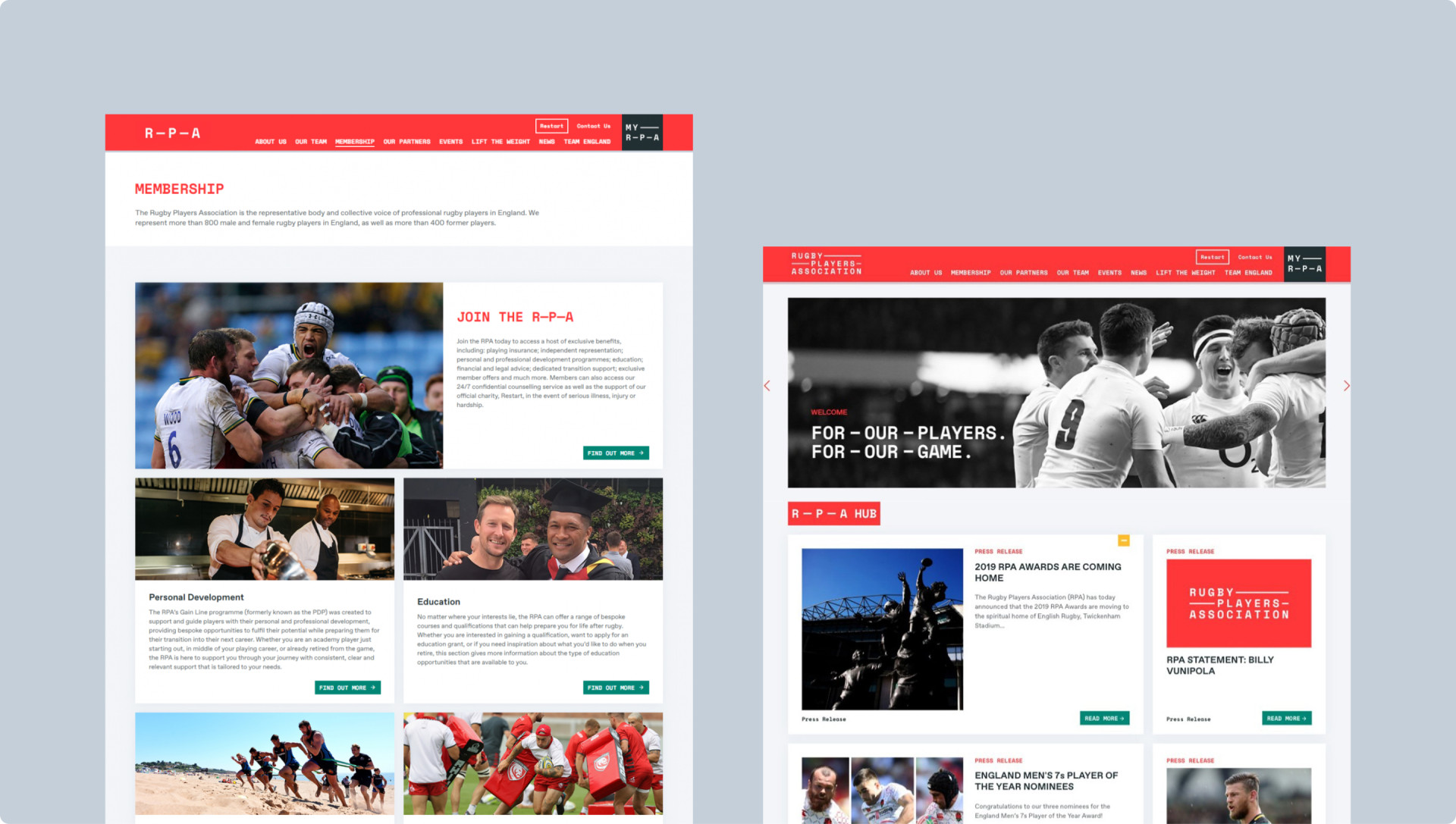 Our approach
We launched a new single-platform solution powering both the public facing website and members' experience apps (desktop and mobile). This allows The RPA to manage all of their content from one place, publishing new content to the website, apps or both in a single action.
On the website, content personalisation and targeting ensures the right information is shown to the right clubs and players, making sure the experience is relevant for each individual showing them tailored news, events and offers.
The members' experience also contains personalised content and the association can send out push notifications to members, allowing just-in-time communications. Most importantly it provides players a simple way to interact with their "personal development coach" – the human touch which the association is built on.